We know that efficient and effective energy management is crucial. That's why we provide an extensive range of energy measurement- and testing solutions to assist our customers in optimizing their energy usage and minimizing their environmental impact.
Our product line includes sustainable smart-grid components and software applications that allow for real-time energy consumption monitoring and analysis. Additionally, we offer load management and demand response tools, as well as customized solutions that cater to the unique requirements and objectives of each customer.
Our solutions support customers in areas such as energy optimization, cost reduction, and sustainability compliance. To learn more about our offerings and how we can help you reach your energy management objectives, please don't hesitate to drop us a message.
Our address
CLOU GLOBAL TECHNOLOGY CO LTD
CLOU Building
Baoshen Rd. South, Hi-tech Industrial Park North
Nanshan District
518057 Shenzhen, Guangdong
Peoples Republic of China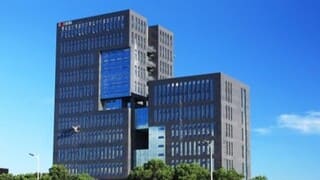 Phone
+86 755 3690 1045


English
+86 755 3690 1023


French
+86 755 3690 1021


Spanish
+86 755 3690 1086


Russian
Mail
oversea(at)szclou.com