Shenzhen CLOU Electronics (CLOU) in China is a national high-tech enterprise to provide equipment and solutions for the smart grid, new energy application, smart city and energy services. In 2007, the enterprise was listed on the Shenzhen Stock Exchange.
CLOU is the pioneer in high accuracy energy meter industry and the first brand of standard instrument and electric automation in China.
We now have nearly 162,000 square meters dedicated to research and development base and 50,000 square meters production base in Shenzhen as well as large industrial parks for new smart grid in Chengdu, Nanchang and other cities.
CLOU is an official manufacturer of Prepaid Meters, Meter Boxes, Meter Test Equipment and other Grid related products.
CLOU headquarter building in Shenzhen, China, has total twenty-four floors, and it has a very beautiful exhibition hall on the second floor. It mainly introduces development history, core technologies and five industrial layouts of CLOU.
Due to Covid-19, our travel on business has been restricted. But we can still keep in touch since we have many internet accesses, such as this website.
Now, let's pay an online visit to the exhibition hall to learn more about the CLOU activities.
Several product families are still dedicated to the domestic market. We are expanding gradually.
| | |
| --- | --- |
| A | Development History |
| B | Energy Internet |
| C | Core Technologies |
| D | Smart Energy Storage |
| E | New Energy Vehicles |
| F | Smart Distrubition |
| G | New Energy |
| H | Integrated Energy Services Provider |
| I | Intelligence Industry |
| J | Meters & Instrumentation |
| K | CLOU Culture Wall |
| L | Cinema |
exhibition hall map legend
Section A: Development History
CLOU was founded in 1996 and started to develop standard devices.
In 1997, CLOU produced its first product. It was a reference standard for verification of energy meters. The device had an accuracy class 0.05.
In 2001, CLOU manufactured China's first high accuracy electronic energy meter with 0.2S.
In 2002, CLOU created a very high accurate reference standard for checking the accuracy of energy meters.
In 2005, CLOU invented the innovated intelligent electricity terminal. It applies GPRS wireless communication network technology to realize auto meter reading instead of manual meter reading.
In 2007, CLOU began to focus on new energy and smart grid.
In 2013, CLOU started to pay attention to energy storage system. In the same year, and launched the first domestic PCS.
Section C: Core Technology Show Zone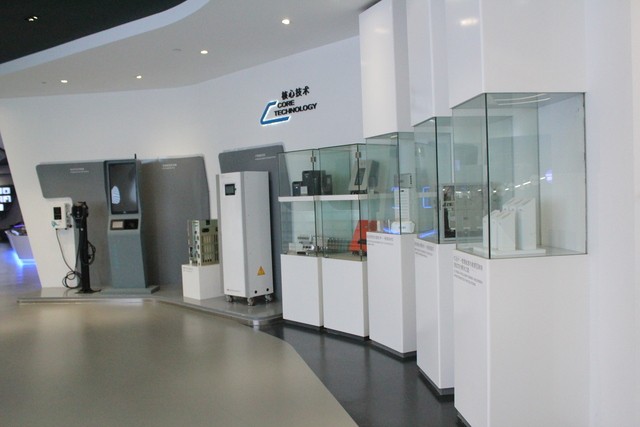 CLOU Intelligent Chips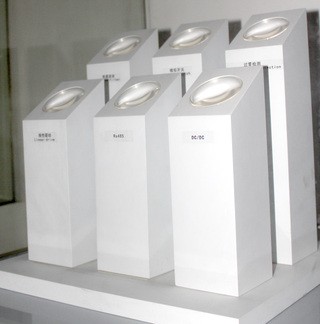 These are our intelligent chips (IC), and we mainly apply them in the energy meters and terminal system for communication transmission. They are designed and developed by CLOU.
CLOU Energy Core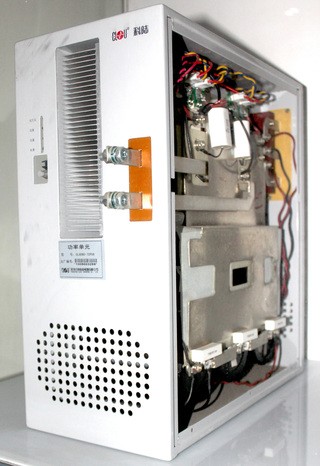 This is a power unit in energy router PCS (power conversion system).
It is also a core component for our modular technology.
CLOU Battery Management System (BMS)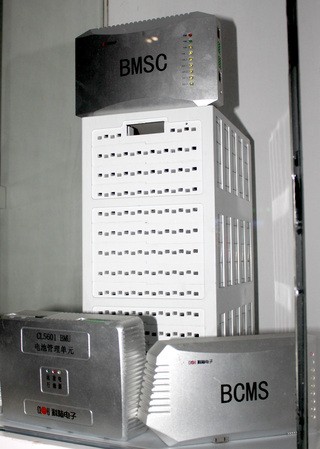 Next one is our Battery Management System. It is mainly used in the vehicle battery of energy storage system and electric vehicles to adjust the performance of whole battery core group and improve charge-discharge rate. It is developed by CLOU.
Larger BMS systems are used inside of energy storage containers.
CLOU Household Energy Storage System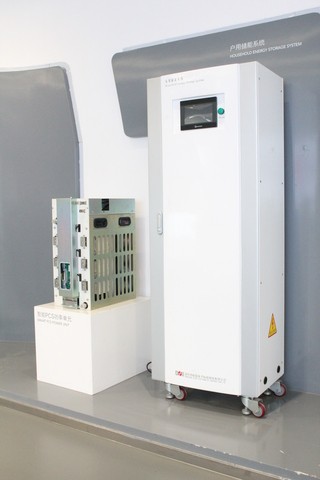 Here comes to the household energy storage system. It can be used as an uninterrupted UPS (uninterruptible power supply).
This is our first generation product with 10 kWh. It can earn the price difference between peak of wave and trough of wave. That is, when using this system, you can charge at the low price and discharge at the peak price to save the electricity cost of the household.
The system now is the fifth generation.
CLOU Charging Piles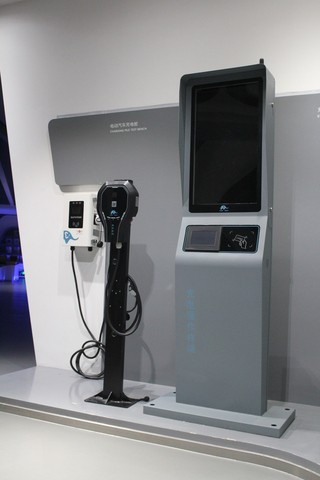 This part shows our charging piles.
The right one is a customized model with LED screen, which can post advertisements and increase advertising revenue of the clients. Its appearance and charging current (DC pile or AC pile) can be customized.
In the middle is a double gun charging pile with AC/DC integrated, which can use DC fast charging or AC slow charging.
The last one on the left is a wall-mounted charging pile, which uses AC slow charging, mainly applied in residential areas, underground parking lots and private garages.
Section D: Smart Energy Storage : Energy Storage Container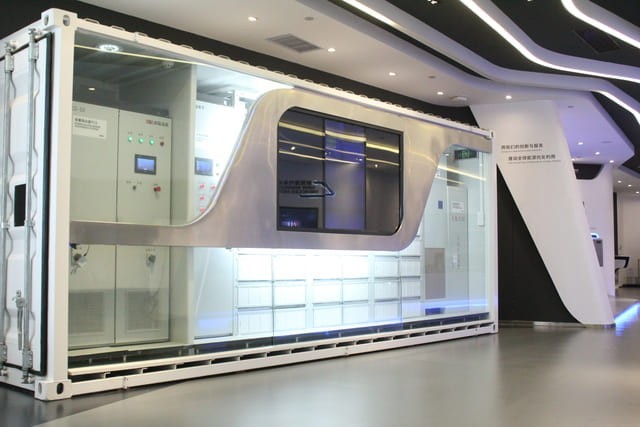 Here is our energy storage container power station. This is half section and half volume.
Now what we see is the size of 20 feet. Common containers store up to 5.26 MWh.

The whole system includes a PCS bidirectional converter to realize the transformation of AC and DC, a BMS (battery management system) that has intelligent management and can maintain each battery unit, a EMS (energy management system) and battery pack.
The energy storage container is equivalent to a socket, which can be directly connected. It is mainly used in remote and island micro-grid areas.
Five Industrial Layouts
CLOU has five industrial layouts in the energy internet. The five industrial layouts are New Energy Vehicle Net Work, New Energy Industrial Layout, Smart Power Distribution, Smart Industry and Instruments and Meters. All of them have show zone in the hall.
Section E: New Energy Vehicle Net Show Zone
Here is the layout of our company in the charging station.
We put forward the concept of flexible charging station in the new energy vehicles net. The concept means we make photovoltaic power generation, energy storage and charging as a whole in the station construction.
The whole parking lot adopts the roof of photovoltaic power generation, which is a supplement to the power supply.
At the back of the station, energy storage containers are equipped to realize peak valley arbitrage, which means it can earn the price difference between peak of wave and trough of wave.
When charging electric vehicles and bus, generated harmonics will have a huge impact on the regional power grid, now the energy storage container can smooth this impact and improve the quality of electric energy.
Now our company is entering the field of the electric vehicle charging station on a large scale.
We signed the contract with Shenzhen Bus Group to add more than a dozen of stations in 2018.
Meantime, we cooperated with Nanchang Electric Bus Group in Jiangxi Province, China to operate all charging stations and charging piles around the city.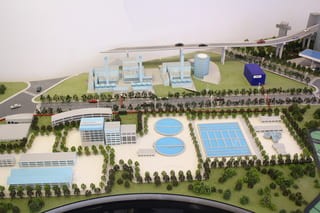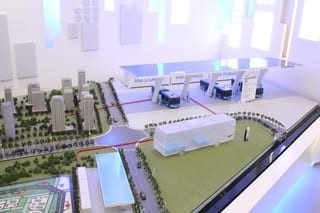 Section G: New Energy: New Energy Industrial Layout Show Zone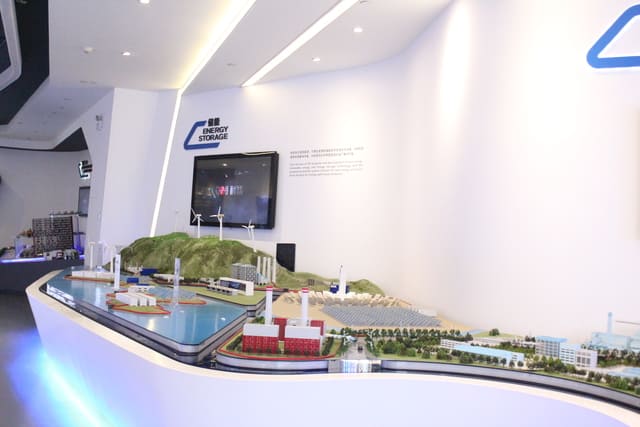 We continue to advance several steps, and then it comes to our new energy industrial layout.

This block is mainly used for intelligent micro-grid areas on the island.
We combine wind power generation and photovoltaic power generation into energy storage and take diesel engine power generation as a backup to supply distributed power supply.
At this layout, we take great advantages of the new energy.

Section F: Smart Power Distribution Show Zone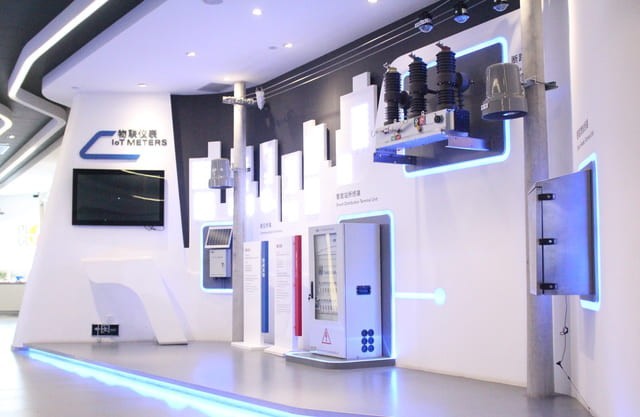 The Smart Power Distribution Show Zone is across the New Energy Industrial Layout Show Zone.
These distribution network equipments include switches, smart controlling devices and smart detection devices. We use them to distribute and monitor electric energy reasonably.
These products are mainly applied in electric station, urban and rural distribution networks.
We also have special branch in Kunshan, Jiangsu Province, China to produce this kind of equipments.
And we also have a switch factory in Shunde, Guangdong Province, China.
Section I: Intelligence Industry Show Zone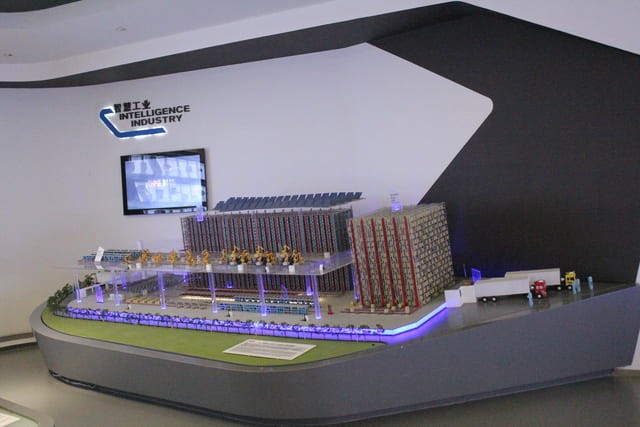 On the right of the end of our showroom is the Smart Industry part.
What we see is an intelligent storage which is fully automated from warehousing, stocking, sorting line to outbound.
The intelligent storage project originated from our meter calibration line. The line is fully automated in the power system.
We have supplied a great number of meters to the power system.
The four lines and one storehouse that the power systems need and the calibration lines are produced by us.
So far, we have cooperated with Ningde New Energy (listed battery company in China) and Qiaqia Xiangguazi to cooperate with the intelligent storage project.
CLOU's market share in power system automation lines in China has reached more than 60 %.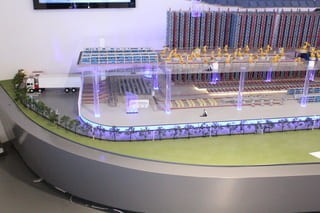 Section J: Meters and Instrumentation Show Zone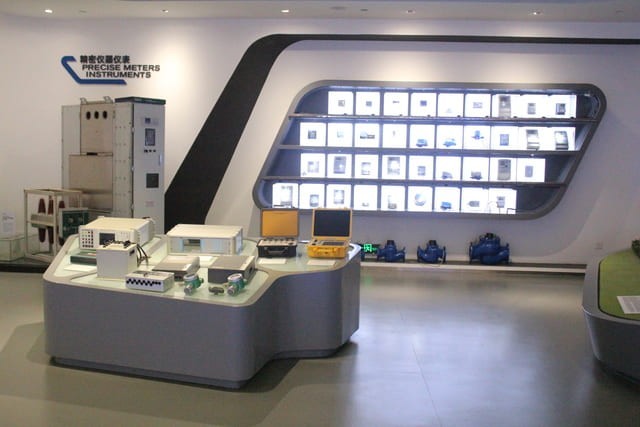 This part shows CLOU's precision instruments. Here are some examples for electronic energy meters sold around the world.
Those on the left are sold international, including ANSI meters and keypad meters. At present, we have production bases in Ghana, Indonesia, Malaysia and other countries.
Those on the right are mainly sold inland, which are the most advanced single and three-phase verification devices. CLOU is the pioneer in electric measuring field in China.
If you have an additional question about our business layout or products, leave a comment or contact us.
Editor's note: This article was originally published in September 2021 and has been updated for comprehensiveness.