As a trusted meter manufacturer, CLOU understands the importance of accuracy and reliability in energy meters. That's why we have our very own state-of-the-art Certified Meter Type Test Laboratory. In this article, we will take you on a tour of our laboratory, highlighting its significance and the benefits it brings to our customers.
Why Our Own Laboratory Matters
At CLOU, we believe that having our own laboratory is a crucial aspect of ensuring the quality and accuracy of our electronic energy meters. As the primary purpose of energy meters is billing and payment, it is essential to have evidence of their accuracy for both utilities and their customers. Our laboratory allows us to conduct thorough testing and obtain type test reports that prove our meters meet the relevant standards, such as IEC, MID, DLMS, and IDIS. By having our own testing capabilities, we can expedite the certification process, giving us the confidence that our meters will pass the tests before sending them to external laboratories.
A Closer Look at Our Energy Meter Laboratory
Established in 2006 and spanning an impressive 1,500 square meters, our CLOU laboratory not only meets but exceeds the stringent standards set by CNAS (China National Accreditation Service for Conformity Assessment). We adhere to CNAS CL01:2018 IDT, CNAS CL01-A003:2019, CNAS CL01-A008:2018, as well as ISO 17025:2017, ensuring the utmost precision and reliability in our testing procedures. In 2014, our laboratory found its new home within the CLOU headquarters building, further enhancing our efficiency and accessibility.
The Accuracy Testing Room
Within our laboratory, we have a dedicated accuracy testing room covering an area of 160 square meters. This room is where we meticulously evaluate the accuracy, response, and consistency of our meters. It allows us to perform various tests specified in GB/T 17215 and IEC 62053 standards, including the critical basic error test that applies for national CNAS laboratory certification.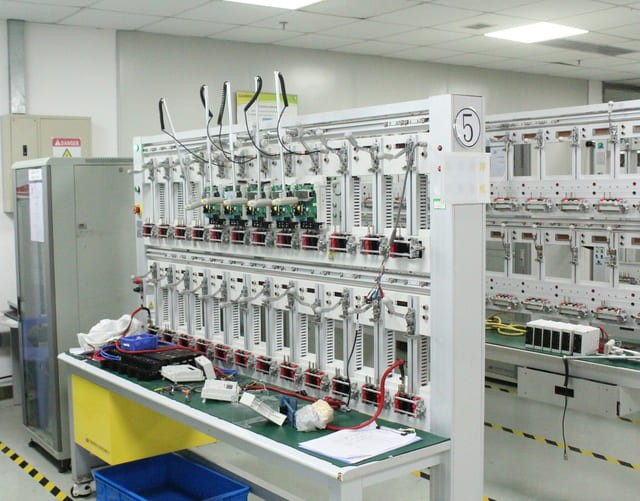 The Electric Testing Room
Our electric testing room, spanning 150 square meters, is where we conduct a range of electrical testing projects. From AC voltage and current external magnetic field induction to meeting the requirements set by GB/T 17215 and IEC 62053 standards, this room ensures that we thoroughly examine the electrical aspects of our meters. Nine test items, including AC voltage test and power consumption test, apply for national CNAS laboratory certification, guaranteeing the reliability of our testing procedures.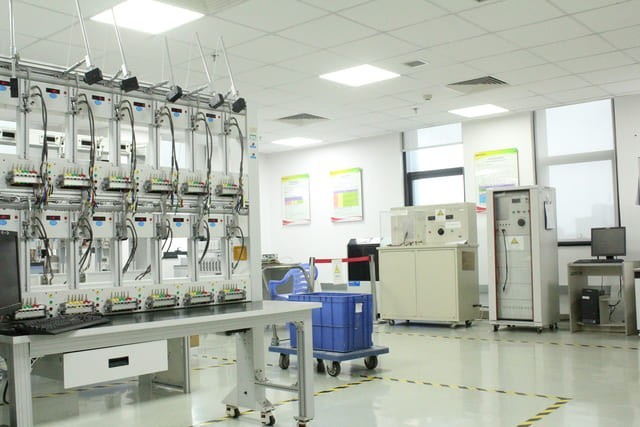 Environmental Testing Room
With a generous area of 260 square meters, our environmental testing room focuses on assessing the robustness of our products. Here, we subject them to rigorous tests simulating high and low temperatures, alternating damp heat, ingress protection, and solar radiation. By meeting the experimental requirements of GB 2423 standard and obtaining national CNAS laboratory certification for three projects (high-temperature test, low-temperature test, and alternating damp heat test), we ensure that our meters can withstand various environmental conditions, ensuring their longevity and performance.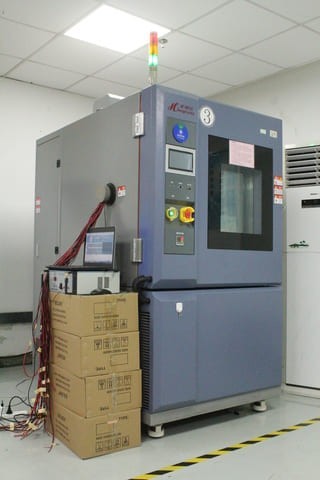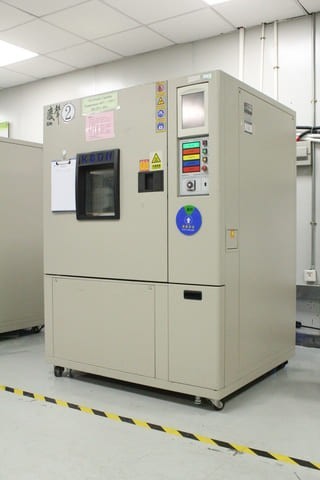 Components Testing Room
Within our laboratory, we also have a dedicated components testing room spanning 140 square meters. Here, we conduct mechanical testing, including vibration and impact tests, to evaluate the durability and reliability of the components used in our meters. This meticulous examination ensures that our products can withstand the rigors of real-world usage.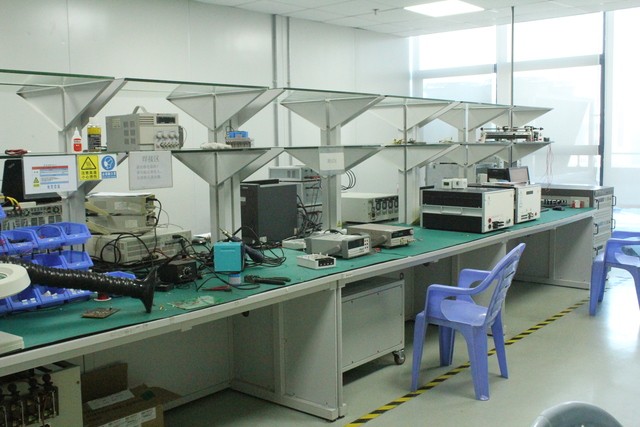 Electromagnetic Compatibility Testing Room
In our electromagnetic compatibility testing room, covering 135 square meters, we focus on testing the meters' performance in relation to electromagnetic interference. By conducting eight EMC test items, including static electricity, pulse group, surge, conducted disturbance, and more, we ensure that our meters comply with GB/T 17626 and IEC 61000 electromagnetic compatibility standards. Three items, namely static electricity, pulse group, and surge, have also obtained national CNAS laboratory certification, further reinforcing our commitment to quality.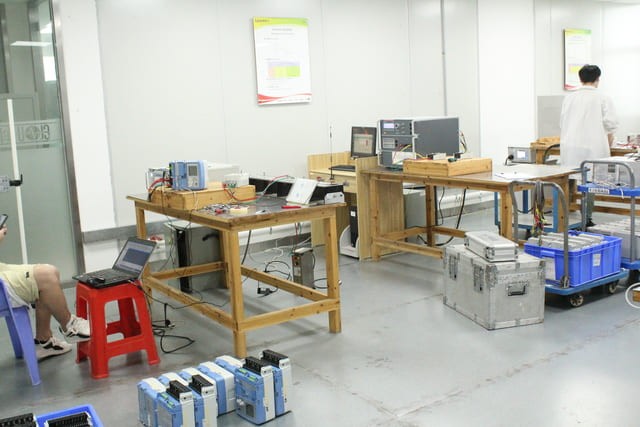 Several devices in the electromagnetic compatibility testing laboratory are shown as below.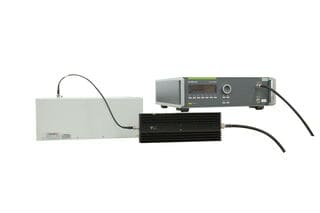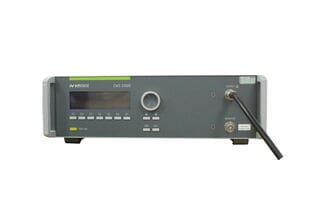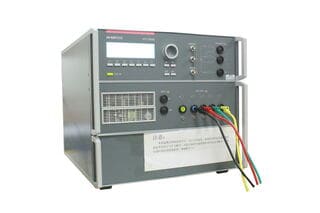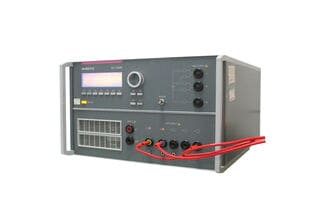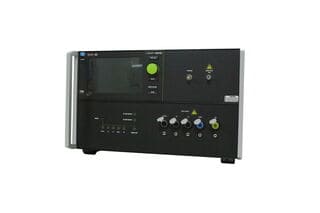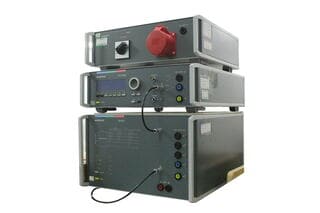 Takeaway
At CLOU, we understand that meter type testing is essential for guaranteeing the utmost product quality. Our Certified Meter Type Test Laboratory plays a vital role in ensuring the accuracy, reliability, and compliance of our energy meters. If you have any questions or require further information about our meter type tests and procedures, please do not hesitate to reach out to us. We are here to assist you and welcome your valuable thoughts and comments.
Editor's note: This article was originally published in October 2021 and has been updated for comprehensiveness.