Recently, Shenzhen CLOU Electronics (CLOU) has made another success in the U.S. energy storage market.
After the delivery of the Phase-I energy storage project with 14 MW/46.3 MWh in the Indiana state, CLOU has won the favor of the customer again and got the Phase-II lithium battery energy storage project with 24 MW/63 MWh.
The project is mainly applied to the peak valley arbitrage of power grid. Peak valley arbitrage means that the power system adopts energy storage devices to absorb electric energy at low cost and release it at peak to obtain the economic benefits brought by the peak valley price difference.
The Phase II project is the largest energy storage project in Indiana at present.
It adopts the newly upgraded 280 Ah battery energy storage scheme and 4 MW PCS (Power Conversion System) solution.
The energy storage battery system meets the requirements of UL1973 and UL9540A certification in the U.S. market and NFPA855 requirements of local fire regulations.
The PCS system meets UL1741SA certification and IEEE1547 certification.
After the completion of the project, it will provide reliable guarantee for the safety, stability and cost of local power.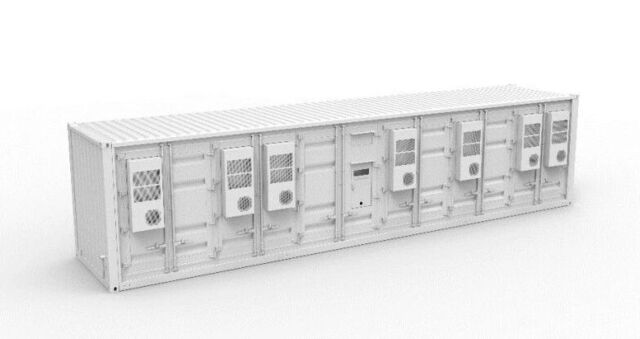 The delivery of the first phase project in Indiana overcame the difficulties of COVID-19 and the blocking of the Suez Canal. It took only six months from signing the contract to connecting to the grid.
CLOU's advanced energy storage technology, high work efficiency and high-quality service have gained high recognition and acceptance from customers.
CLOU has been deeply engaging in the field of energy storage for more than ten years and forging ahead in unremitting exploration. Its scope of delivery has been expanded from domestic to international.
At present, the tide of global energy storage is rising and growing at a dazzling rate.
Energy storage technology has its place in European and American countries with developed power markets, as well as Africa countries with growing power infrastructure.
CLOU keeps up with the times, seizes the international market and speeds up the pace of "going to the global".
Up to now, CLOU energy storage business is involved in many places worldwide, like Asia, Europe, Africa, North America, South America and Oceania, realizing the global coverage of CLOU energy storage business.
As a new energy industry platform, CLOU will continue to rely on excellent technology to continue to grow on the road of sustainable development of carbon emission reduction.
Meantime, it is jointly promoting the low-carbon green development of the industry and even the whole society, and contribute to the early realization of "Carbon Peak" and "Carbon Neutralization".
Editor's note: This article was originally published in September 2021 and has been updated for comprehensiveness.