Press Release – Shenzhen, China, Monday, June 19, 2023.
Intersolar Europe 2023 was held in Messe München, German on June 14 to 16, which has been the largest and most professional solar energy exhibition in the world.
Our newly launched Aqua series liquid cooled energy storage systems were grandly showcased at the exhibition.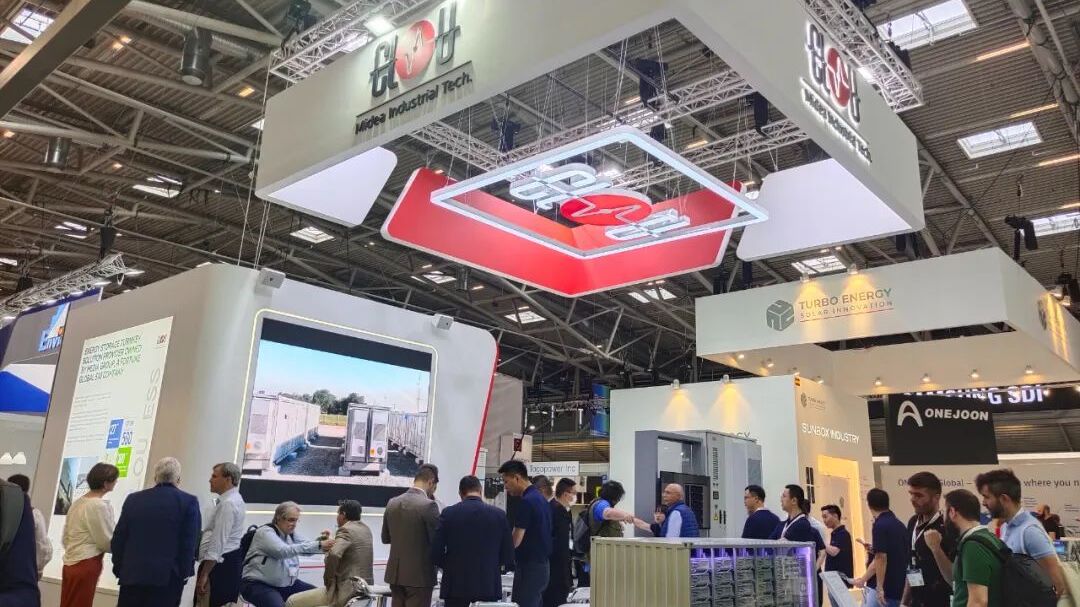 As one of the earliest enterprises in China to enter the energy storage industry, CLOU is highly capable of energy storage system integration and technological innovation.
We have competitive advantages in overall aspects of the industry, and has achieved independent R&D on related core components.
In Intersolar Europe 2023, we showcased the Aqua series of liquid cooled energy storage products, Large Energy Storage Converter NEPCSO-2000, and C&I (commercial & industrial) Energy Storage Systems.
Among them, the Aqua series made their debut in international market, comprehensively showing the diversity of our products, which attracted numerous visitors from all over the world to our Booth.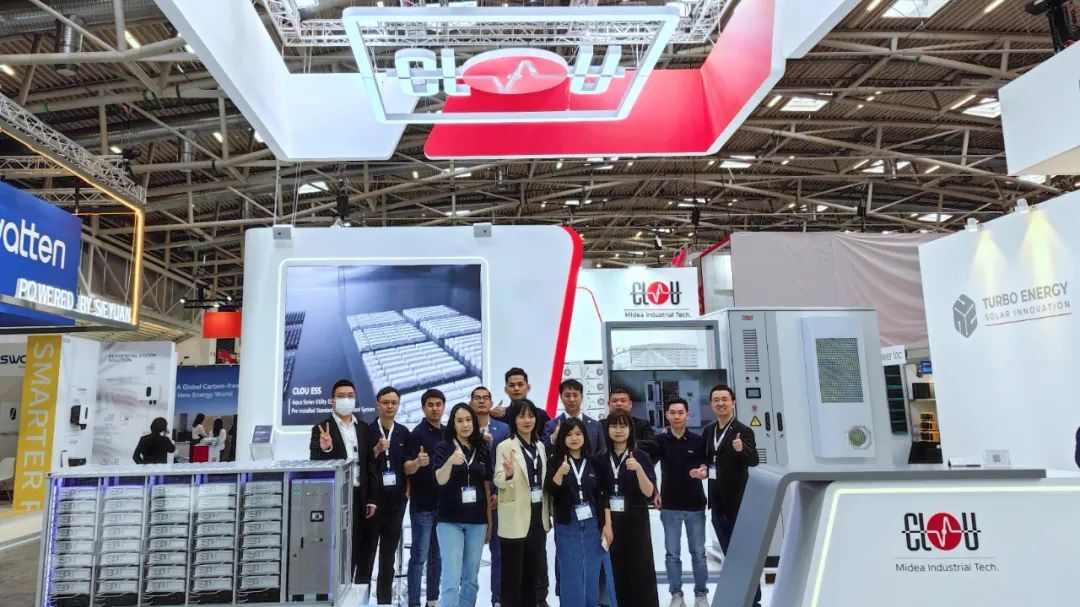 Aqua Series——Liquid Cooled Energy Storage Products
The Aqua series liquid cooling products include three standard products, namely, standard container energy storage system Aqua-C (4.18 MWh and 20 foot), 420 kWh expansion tank Aqua-E, and 200 kW/420 kWh C&I storage integrated product Aqua-E Pro.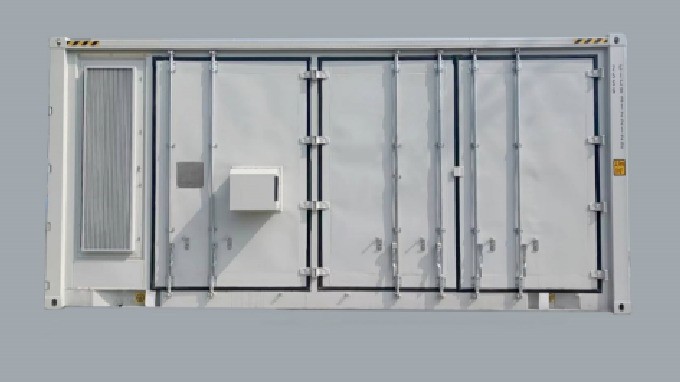 Compared to the previous generation of products, the Aqua series products have a 35 % increase in cycle life, reaching over 10,000 cycles.
The energy density has increased by 38 %, and the auxiliary power consumption has decreased by 30 %.
It adopts intelligent liquid cooling temperature control technology and comprehensive temperature monitoring to control the system level temperature difference within 5 degrees, greatly improving system consistency life.
Among them, Aqua-C supports dual box parallel operation, which can save more than 50% of floor space.
Aqua-E can be paired with Aqua-C for capacity augmentation applications, while Aqua-E Pro can be used as an independent system for C&I energy storage.
Equipped with DCDC, the Aqua series support cluster level management, with an availability rate of up to 99.5 %.
At the same time, equipped with an active balancing system, the whole series can reduce debugging and maintenance time by more than 40 %.
Large Energy Storage Converter NEPCSO-2000 and C&I Energy Storage System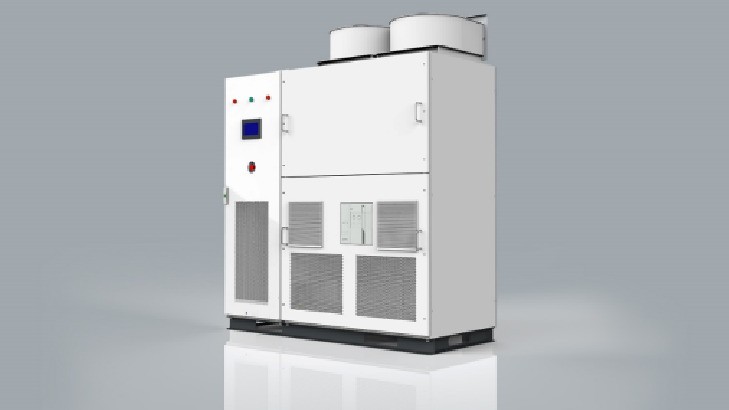 In addition, our Large Energy Storage Converter NEPCSO-2000 can achieve multiple protections, with energy efficiency as high as 99 % or more in parallel with multiple voltage sources.
Its independent outdoor cabinet design and support for multi machine parallel cabinets make distribution and installation faster.
The C&I Energy Storage System features of high power, high energy density, super long cycle, and high safety.
Conclusion
Currently, with active policies and continuous creation of new technologies of energy storage by many European countries, Europe becomes one of the most promising and dynamic markets for global energy storage, having broad market space and demand potential.
With the vision of "Being a world-class energy services provider", we CLOU actively participates in constructing a newly power system with new energy as its main body through our fruitful green energy products and solutions.
Moreover, we will help promote global carbon reduction process through more technological innovation, breakthroughs, and market exploration, making more contributions to the development of green and sustainable energy for all mankind and the world.