Wednesday, September 14, 2022.
On September 7, the 12th China International Energy Storage Conference was held in the InterContinental Hangzhou hotel, jointly instructed by Department of Energy Conservation and Resources Utilization of the Ministry of Industry and Information Technology, Department of Energy Conservation and Science Technology Equipment of the National Energy Administration, and the Zhejiang Provincial Energy Administration.
Over nine hundred companies of production chain took part in the event, including industrial executive institutes, scientific research organizations, power grid enterprises, power generation firms, system assembly providers and financial institutes.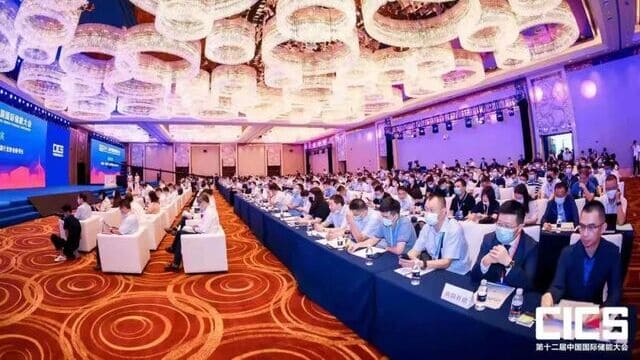 The conference was themed "create new value for energy storage together and build a new market pattern ".
Focused on safety and sustainable development of new-type energy storage, the participants had a fully and overall discussion on opportunities and challenges faced by the energy storage industry.
They talked about the sustainable policy mechanism, capital market, new system assembly technology of energy storage, supply chain system, business model, industrial standards, cases of demonstration projects, spread and deep application of solution schemes, as well as new products.
Award of the Best System Assembly Solution Schemes of China Energy Storage Industry 2022
As a forerunner of the electrochemistry energy storage industry, CLOU was invited to participate in the gathering.
At the award ceremony named "Night of Energy Storage" held at the night, CLOU won the Award of the Best System Assembly Solution Schemes of China Energy Storage Industry 2022 in terms of new system solution schemes of big capacity and high-density applied in the projects, which feature with independent but shared energy storage, peak shaving and new energy matching.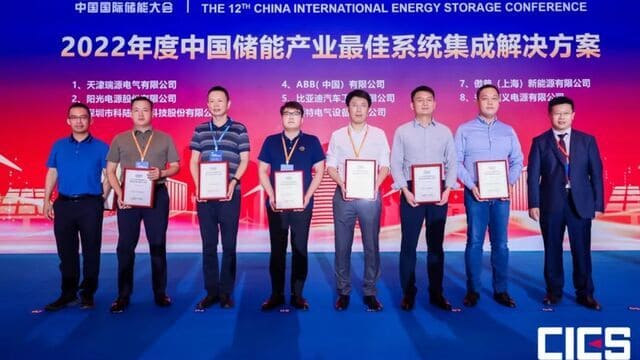 Special Forums
Sixteen special forums were included in the three-day conference:
New development path for energy storage;
New power system and integrated solution schemes of energy storage;
Safety and system assembly of energy storage;
System assembly solution schemes of new energy storage;
Plan and design on power stations of energy storage;
Battery technology and application of new energy storage;
Detection of energy storage;
Certificates and standards;
Safety and fire fighting system of energy storage;
Technology and application of new physical energy storage;
Grid connection and distribution of power stations fueled by energy storage;
Energy storage and power market;
Capital market of energy storage;
Shared energy storage and virtual power stations;
Power auxiliary services and spot transactions;
New product release.
Conclusion
CLOU has engaged in energy storage for over a decade, whose scope of delivery expands to international market from China.
Over the past several years, it has sped up enlarging its international business layout, and its current scope of business involves in North America, South America, Australia, Europe, Africa, Asia and Oceania.
Editor's note: This article was originally published in September 2022 and has been updated for comprehensiveness.