Tuesday, October 25, 2022.
Sichuan Province Ganzi Prefecture Scientific Photovoltaic Power Station, China's first photovoltaic scientific base at ultra-high altitude, was put into operation on October 14, 2022.
The project is the largest of its kind in terms of single scale in Sichuan Province, and the ever highest than any other installed ones in China, invested by the State Power Investment Corporation Limited, one of the five major power generation groups in China and the largest solar power generation enterprise in the world.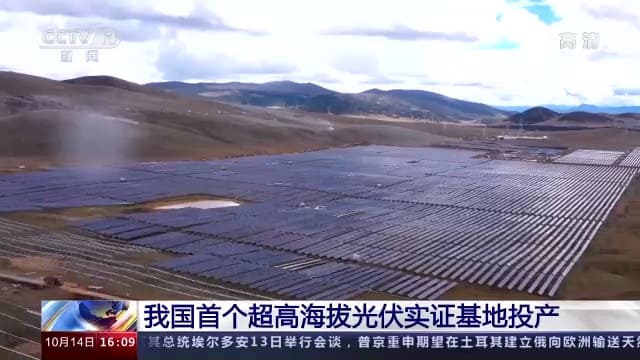 Project Overview
The project is located in a prairie, 3900 to 4500 meters above sea level, covering an area of about 910 hectares (13650 Chinese Mu).
It operates with annual power generation capacity of 1268 GWh if totally access to the grid.
The base is a state-level experiment platform, aiming at promoting the development of photovoltaic and energy storage industries.
It has built five empirical comparison zones, including photovoltaic modules, inverters, supporting packs, energy storage and comprehensive comparison respectively.

Scientific researchers of the base has designed 127 experiment tests, and will work with new photovoltaic and energy storage technologies and other advanced technologies to analyze technical parameters of electric and energy storage devices at an ultra-altitude condition.
Meanwhile, they will observe and analyze specifications and operation of all devices through digitalization and intelligent methods, hence to provide data for a reference to other photovoltaic power stations at medium and high sea level across the world.
CLOU's Role in the Project
Sichuan Ruinan Power, a subsidiary company of CLOU Group , was responsible for part of the base and 184 MW installed power capacity.
The company mainly engages in smart grid and power project construction, having plentiful experience and qualified certificate.
It has spred its business in over ten Chinese cities.
During the project, the company staff overcame various adverse factors like high altitude, short project leadtime and bad construction conditions, utilized their sophisticated project management and experience, and finally completed the task in time on a sound ground.
As a result, the company became a model for other participated companies in the project, which in some extend helped form the base into a classical one.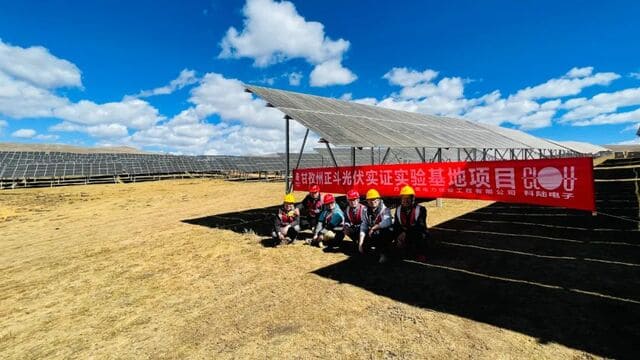 Conclusion
CLOU has been developing long-term and stable cooperation with Southwestern Energy Institute of the State Power Investment Corporation Limited Since 2021, jointly founded the Office of Energy Storage Innovation Research and Achievements.
While fully taking advantages of their own resources and seize market opportunities, the two parties keep promoting integrated energy bases, transform innovation results of energy storage into practice, and undertake construction projects.
Editor's note: This article was originally published in October 2022 and has been updated for comprehensiveness.