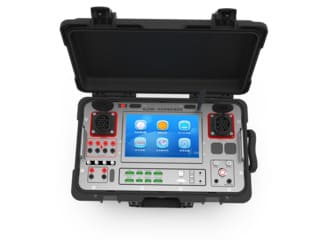 The CL6360 is testing equipment for AC charging piles, independently developed by us, strictly compliant to the design requirements of Chinese Standards.
It is applied for the metrological verification of charging piles.
Functions
Charging pile test: support to the tests of electronic load and electric vehicles, and carry out function verification and aging test on charging piles.
Metering verification: tests of working error, indication error, payment amount error and clock indication error, meeting the requirements of relevant standards.
Charging monitoring: It has a variety of signal transfer interfaces, which can be connected to oscilloscope.
Recorder and multi-meter, and can be used for signal monitoring and sampling.
Automatic report generation function: test data can be stored, and test reports can be generated. The report supports user-defined format.
Specifications
| Item | Parameter |
| --- | --- |
| Voltage | 0 V – 400 V |
| Voltage ranges | 220 V, 380 V |
| Voltage accuracy | 0.03 % RD (reading) + 0.02 % RG (range) (30 V ≤ U ≤ 400 V) |
| Current | Maximum 80 A |
| Voltage ranges | 63 A |
| Current accuracy | 0.03 % RD + 0.02 % RG (0.1 A ≤ I ≤ 80 A) |
| Measurement | 0.05 % RD |
| Power and energy accuracy | 0.05 % RD (30 V ≤ U ≤ 400 V, 1 A ≤ I ≤ 80 A) |
| Pulse output | 1 – 9999999999 (imp/kWh) selectable, maximum frequency 50 kHz |
| Pulse input | 1 – 9999999999 (imp/kWh) selectable, maximum frequency 100 kHz |
| Preheating time | < 30 minutes |
| Operating power | AC 85 V – 265 V, 45 Hz – 65 Hz |
| Operating temperature | 23 °C ±10 °C |
| Relative humidity | ≤ 85 %, not condensate |
| Weight | ≤ 25 kg |
| Dimensions (H x W x D) | 290 mm × 525 mm × 465 mm |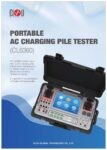 Fill the form and get this beautiful PDF link instantly to your email-inbox.
Title: CL6360_V1_EN
file size: 291.84 KB
published: 16 Jun, 2023