Saturday, March 26, 2022
CLOU has recently signed a contract with a famous American energy company.
The contract content is that CLOU supplies energy storage systems to the company, which will be installed in South America.
According to the agreement, the overall capacity of the energy storage system is 485 MWh.
It's our biggest energy storage system project in South America so far.
The project consists of 168 sets of the energy storage system containers with 20 feet.
They adopt the 1500V energy storage system of prefabricated way and high energy density, featuring high cycling, high stability, high efficiency and swift distribution.
The systems are compliant to UL 9540A certification, which effectively guarantees their safety and operation.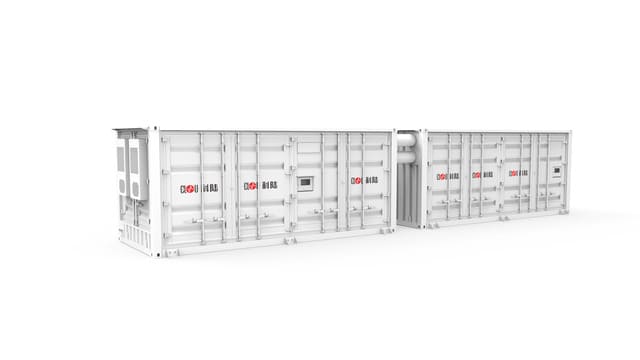 CLOU's Energy Storage Market in South America
This American energy company has over two thousand professional engineers who are proficient at power generation technologies, energy storage system knowledge and digital energy solutions.
Its products and solution schemes are applied worldwide.
CLOU became its qualified supplier in 2021, and then began to sign its contracts of energy storage system containers.
The both sides have cooperated on two energy storage projects installed in America in December 2021 and January 2022, with the scale of 3 MWh and 69 MWh respectively.
The two projects are now in the process of delivering.
CLOU Energy Storage Business
CLOU has engaged in energy storage for over a decade. Its scope of delivery expands to international market from China.
Over the past several years, CLOU has sped up enlarging its international business layout, and its current scope of business involves in North America, South America, Australia, Europe, Africa, Asia and Oceania.
Relying on its excellent technologies, CLOU, as a new energy industry platform under the State-owned Assets and Administration Commission of the People's Government of Shenzhen Municipality, will continue to make its contributions to the sustainable development, carbon peak and carbon neutrality.
You might also be interested in:
Editor's note: This article was originally published in March 2022 and has been updated for comprehensiveness.