Press Release – Shenzhen, China, Wednesday, June 7, 2023.
On May 24, the 13th China International Energy Storage Conference was held at the Intercontinental Hotel in Hangzhou.
More than 1000 enterprises from industry and supply chains, as well as over 5000 guests, from various fields such as industry regulatory agencies, domestic and foreign institutions stationed in China, research institutions, power grid enterprises, power generation companies, system integrator, and financial institutions, participated in the conference.
Among them, more than 200 enterprises showcased energy storage products, covering system integration, battery cell, power conversion system, battery management system, and containers.
Themed by "Improve the building of new energy system and the high-quality development of energy storage", focusing on chances and challenges faced by the industry, participants in the conference shared and discussed quite a lot topics, such as sustainable development policy and mechanism, capital market, new energy storage system integrated technology, supply chains, business model, technical standards, demonstration projects and applied cases, new energy storage products, and wide, deep application of solutions.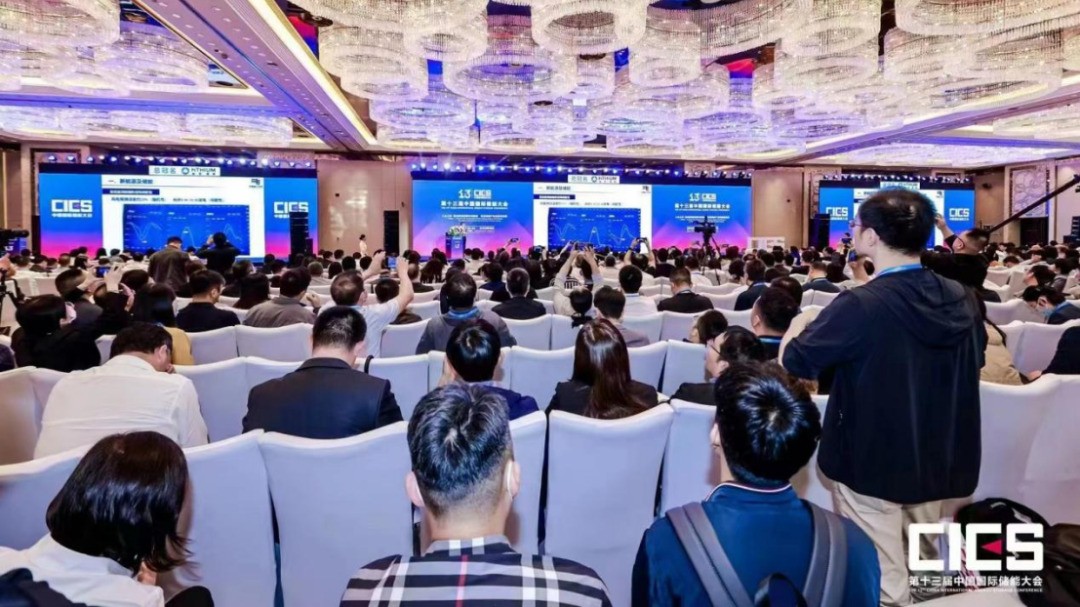 As one of the pioneers in the field of electro-chemical energy storage in China, CLOU was invited to participate in this grand event and performed outstandingly at the "Energy Storage Night" award ceremony held that night.
With the design of ultimate safety, ultimate stability, and ultimate performance, as well as outstanding performance in multiple independent projects of energy storage power stations, for instance, a case of China Resources Project in Suizhou, Hubei Province, Central China and another one of Jingneng Project in Zhongwei, Ningxia Province, Western China, CLOU was awarded the "Best Independent Energy Storage Power Station Project in China's Energy Storage Industry for Year 2023".
In the conference, the Leader of our domestic business center of energy storage was invited to deliver a speech titled "super-recycling operation of energy storage power station", from which he analyzed operation situation in all respects, maintenance of battery module, heat and temperature of the station and, overall level and methods of electric cores.
All guests in the meeting were attracted by and paid a great attention to his speech.
Conclusion
Looking ahead, with the innovation and change of technology, especially the application of innovative technologies such as AIGC (AI generated content), the energy storage industry will usher in broader development space.
From micro household and commercial applications to macro power grids and energy systems, energy storage may bring huge changes.
CLOU will persistently adhere to the innovation of technology and product R&D, create more new products and more applied projects, make energy storage better serve the society, and contribute to building a better, green and sustainable new energy future.