Wednesday, June 15, 2022.
CLOU production site of energy storage in Yichun City, Jiangxi Province, Southeast China, covers land of 110 Chinese Mu (18 acre), with building areas occupying 30,000 square meters.
The Yichun production site improves quite a lot in terms of production environment, automatic and refined levels, and adds new production lines, which makes it reach the leading level of energy storage production at home.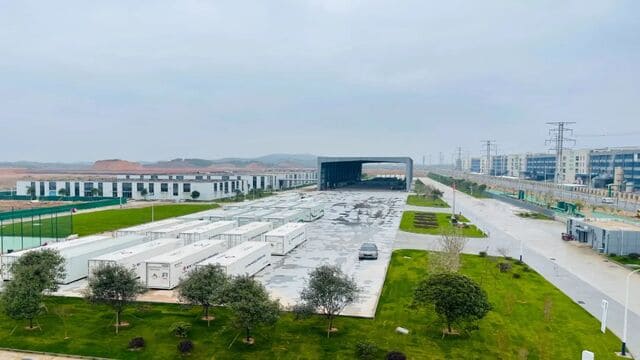 Stronger Productivity
The expected productivity of the new base is over 10 times than the original one's, which can fulfill the increasing delivery need from international and domestic markets.
It is equipped with all-dimension video monitoring system, temperature and humidity control system (cell container) and intelligent door management system.
Different production materials and products are stored here according to specific storage room and environment, which supports dramatically growing production capacity.
New Refined Production Lines
With IE (industrial engineering) refined production layout, the industrial park improves workshop utilization and is more scientific. The equipment of the production lines has been newly upgraded, and the new production line of 280 Ah cell pack has been put into operation.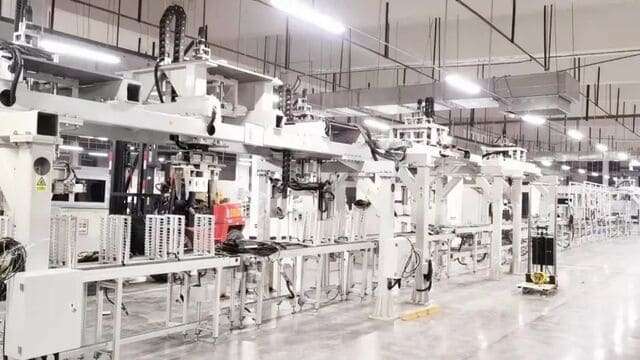 The new production lines feature of higher effectivity and stability, stronger practicality and expandability and better maintenance.
It is planned that a new fully automatic production line of liquid cooled packs will be added by the end of this year, and it will scale up producing large-scale packs.
The new production line also adds crucial processes and security control points to guarantee product quality and production safety.
The intelligent manufacturing MES system runs through the whole manufacturing process, integrates all manufacturing links, and helps improve production efficiency through real-time data analysis.
The overall construction area of R&D laboratories of the base is 1,100 square meters.
According to different test items and test equipment requirements, the base consists of seven laboratories used respectively for cell tests, module tests, environmental tests, battery cluster tests, reliability tests, capacity sharing tests, and mechanical vibration tests.
Conclusion
This base is not only upgraded in its facilitate construction, but also refined quite a lot in the aspects of productivity and delivery, intelligent manufacturing and digital management.
Editor's note: This article was originally published in June 2022 and has been updated for comprehensiveness.