Our automated system solution operates in the medium voltage network between 10 kV and 24 kV for the feeder lines. It serves for
System control
Data acquisition
Fault identification
Fault location finding
Restore of power for the non-fault areas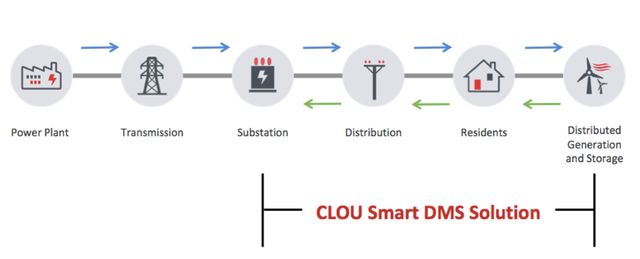 Required hardware components: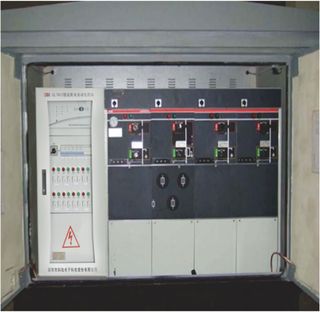 Distribution Terminal Unit DTU
Tasks:
Transmit data wireless
Real-time data acquisition
Multi-line data acquisition
Monitor management
Recognize, locate and isolate the feeder line fault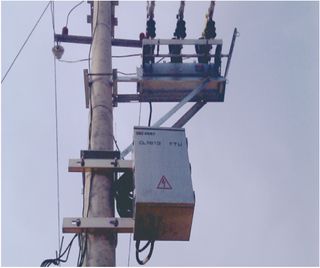 Feeder Terminal Unit (FTU)
Tasks:
Measure feeder phases parameters
Communicate wireless with the master station
Control of the feeder
Execute the order from the master station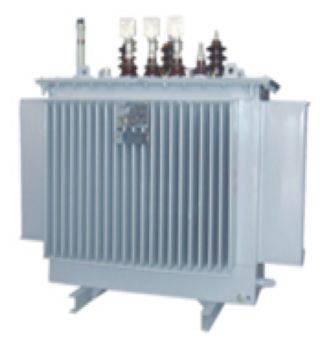 Transformer Terminal Unit (TTU)
Tasks
Real time operating monitoring
Adjusts the reactive power compensation
Protect the transformer
Transmit the information to the main station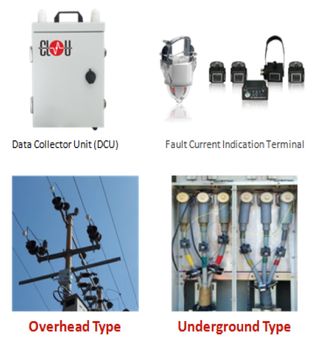 Fault Current Indicator (FCI)
Tasks
Locate earthing or short-circuit faults
Fast troubleshooting
Repair and restoration of feeder lines
Monitor and transmit real-time running information
Remotely fault Location, isolation and restoration.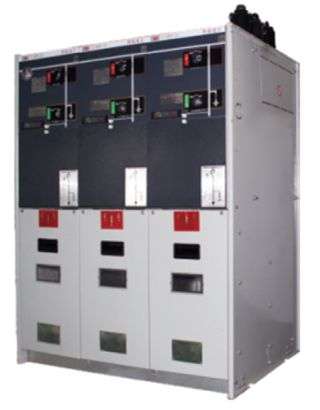 Ring Main Unit (RMU)
Tasks
Flexible rerouting of power flow
Flexible breaker control
Improvement of the power supply performance
These components can either be CLOU products or from 3rd party. We support this communication protocols:
Energy management system application program interface EMS-API IEC 61970
Application integration at electric utilities
System interfaces for distribution management IEC 61968
SCADA Supervisory Control And Data Acquisition IEC 60870
Distribution Management Software DMS
The CLOU DMS software has a modular concept. The main elements are:
Network Topology
Short Circuit Analysis
Voltage and Reactive Power Control
Fault location, Isolation and Restoration
Load Shedding
Network Reconfiguration
Features Screenshots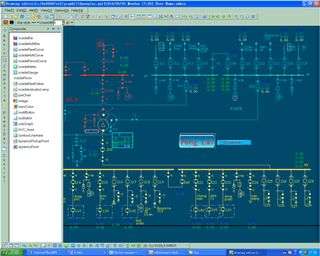 Grid Drawing Editor
Used to customize the grid plans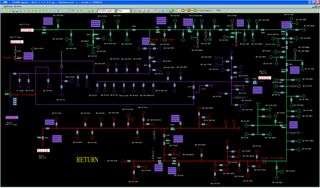 Network Topology
Visualization of faults and possible problems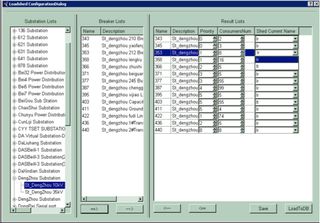 Load Control
Manual Load Shedding and Restoration
Frequency Based Auto Load Shedding and Restoration
Time of Day Based Auto Load Shedding and Restoration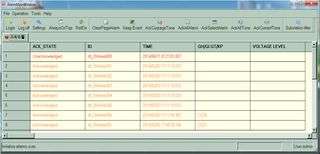 Alarm Monitoring
Overview of alarm indications based on priority
What are the main benefits of a Distribution Management System?
Real-time Monitoring and Control for Distribution
Fault Diagnosis, Fault Location, Fault Restoration
Outage Management & More Efficient Decision Support
Closed loop control for load forecast
Self-healing and strong grid construction
Asset management
Losses analysis
Improvement of service
Power quality optimization
Automated systems like this, or our AMI system for meter data acquisition, always need individual consultancy and support. Click on the button for more info.
Fill the form and get reply for this product to your email-inbox.