Since we are metering specialists, we also keep an eye on our website performance. We are running WordPress on a GoDaddy server without any extras. All used plugins are free available. The theme is a child theme of WP Twenty seventeen.
Since year 2021 all updates are done automatically, so it's better to monitor regularly.
We are using 30 plugins together with some self programmed php enhancements, which means that many plugins do not mandatory have impact on the website performance.
Below is a summary of our regular performance checks.
Simple Speed Test
We are using Pingdom for regular speed tests. The usage is free.
GTmetrix Performance Test
GTmetrix offers much more information about the website performance, together with suggestions for improvements.

PageSpeed Insights
PageSpeed Insights analyses the content of a web page, then generates suggestions to make that page faster. It's a Google developer tool with focus on the Google ranking criteria.
Our internal criteria is 90/95. The mobile evaluation is always lower than the desktop.
Search Engine Optimisation SEO
In my humbled opinion SEO companies are the new pirates of our times. Nevertheless, we can get some metrics from online crawling services. We are using the free Seobility services. They are providing comprehensive information about meta data, structure and content.
After publishing a post, we run an individual test. Acceptance criteria is 80 %.
I suppose it's impossible to get much higher scores without using their services, but it gives at least a comparable indication. The whole website crawling is done every two weeks.
Web Content Accessibility
To help us make 'The Home of Metering' website a positive place for everyone, are using the Web Content Accessibility Guidelines (WCAG) 2.1. These guidelines explain how to make web content more accessible for people with disabilities, and user-friendly for everyone.
The guidelines have three levels of accessibility (A, AA and AAA). We've chosen Level A as the target for 'The Home of Metering' website. The WebAccessibility offers an online tool for checking the status.

Security
We have several internal measures for security. Beside of the reporting system, we check with an 3rd party online tool from WPsec.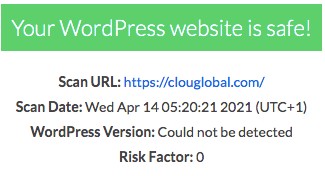 Header Security
The HTTP response headers can be checked with the securityheaders tool.

WebPageTest
The WebPageTest tool delivers much more comprehensive information than GTmeterix.

Redirect Test
You can check the redirects here.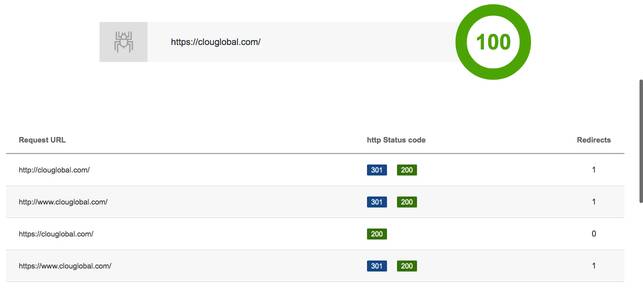 Yellow Labs
Yellow labs provide a free analysis service, helpful for css.
Thank you for taking a look at this off-topic blog.
Comments and suggestions are welcome.
Stay safe!
Editor's note: This article was originally published in April 2021 and has been updated for comprehensiveness.