Advanced Metering Infrastructure (AMI) software is a type of software used in the utility industry to support the management and analysis of data collected from smart meters. The primary purpose of AMI software is to enable utilities to better manage their energy distribution systems, improve customer service, and provide new energy services.
Our AMI software provides utilities with the ability to collect data from smart meters in near real-time, which enables them to quickly detect and respond to issues such as outages, low voltage, or other problems. It also enables utilities to remotely monitor and control devices on the distribution system, such as switches, transformers, and capacitor banks, to optimize their performance and reduce energy losses.
In addition to improving operational efficiency, our AMI software also enables utilities to offer new services to their customers, such as time-of-use pricing, demand response, and energy management programs. These programs empower customers to manage their energy usage more effectively, reduce their bills, and contribute to a more sustainable energy system.
Overall, AMI software is a critical component of the modern utility industry, as it enables utilities to more effectively manage their energy systems, reduce costs, and provide new services to their customers.
ESP stands for energy services platform. Our software combines head end system (HES) functionalities with meter data management (MDMS) functions.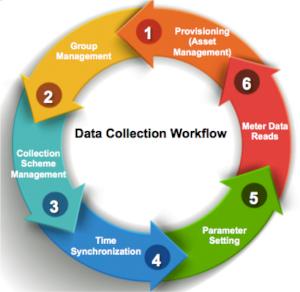 Asset Management
Group Management
Data Collection Management
Time Sync
Parameter Settings
Meter Data Readings
Operation is via web-browser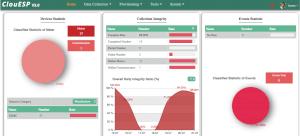 System Status and information is prepared in graphical format for keeping the overview simple and easy.
The information can be grouped by transformers or regions.
The data collection interval can be individual set for events, power quality, load profiles, relay control and billing.
All at the meter available parameters can be set by remote, e.g. TOU, calendar, limiters for load, over/under voltage.
Scheduled Meter Reading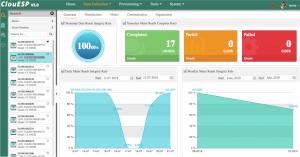 The meter readings can be reviewed graphically for performance or individually for a single meter or by meter type (manufacturer).
System Integration
Our ClouESP provides application programming interfaces (API) to interact with eventually already existing applications, like customer database.
It's also possible to handle the STS prepayment tokens by remote.
AMI turnkey solution
As all power companies and utilities have a different focus on system priorities, we offer various services:
AMI solution consultation services
AMI design & integration solutions
Customized products within the AMI ecosystem
Project management
System integration
Engineering (on site and online)
Quality acceptability criteria & evaluation
System application training
Deployment training
Operation training
Infrastructure training
After-sales services (data/meters/systems/servers/communication network)
Our ClouESP AMI system solution offers several advantages, including:
Scalability
The system is highly scalable, allowing it to grow and adapt to changing business needs and requirements.
Flexibility
The system is flexible and can be customized to meet specific business needs and requirements.
Integration
The system can integrate with other systems and applications, allowing for seamless data exchange and improved efficiency.
Security
The system has robust security features, including data encryption and access controls, to protect sensitive information.
Analytics
The system provides advanced analytics capabilities, allowing businesses to gain insights into their operations and make data-driven decisions.
Automation
The system offers automation capabilities, reducing manual processes and improving efficiency.
User-friendly interface
The system has a user-friendly interface, making it easy for users to navigate and use.
Overall, our ClouESP Advanced Metering Infrastructure (AMI) system solution offers businesses a comprehensive and integrated solution that can improve efficiency, reduce costs, and drive growth.
We would be delighted to collaborate with you on our AMI system. If you are interested, please do not hesitate to contact us. We look forward to the opportunity to work together.
---
Fill the form and get reply for this product to your email-inbox.
You might also be interested in:
Editor's note: This article was originally published in October 2019 and has been updated for comprehensiveness.