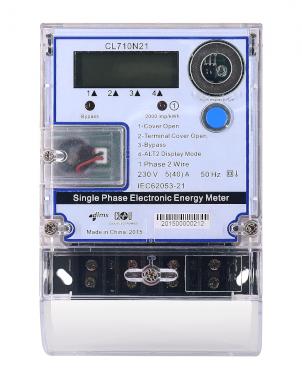 The CL710N21 is a cutting-edge smart meter designed for accurate and efficient metering of electrical energy. Whether you're a commercial, industrial, or residential customer, this single-phase smart meter has got you covered.
Featuring an embedded radio-frequency (RF) solution for local meter access, the CL710N21 allows for seamless communication and implementation of various smart metering functions. With the help of the hand-held unit (HHU), you can easily access the meter and enable functions without the need for additional infrastructure.
| | |
| --- | --- |
| | IEC 62053-21 |
| | SICEM type test certified |
| | DLMS compliant |
One of the key highlights of the CL710N21 is its excellent tamper detection capabilities. You can rest assured that your energy usage is being accurately and securely measured, and any potential tampering attempts will be detected and reported.
Functions
Energy registers
Instant values registers
Calendar
Tamper protection
Ultrasonic welding (optional)
Neutral current comparison
Event logging
Magnetic tamper detection (optional)
| Item | Parameter |
| --- | --- |
| Nominal voltage (Un) | 110 V, 120 V, 220 V, 230 V, 240 V |
| Voltage range for operation | 0.7 Un to 1.3 Un |
| Nominal frequency | 50 Hz, 60 Hz |
| Basic current (Ib) | 5 A |
| Maximum current | 60 A, 80 A, 100 A |
| Display | LCD |
| Operating temperature | -25 °C to +70 °C |
| Humidity | < 95 % |
| Accuracy class | Active energy class 1 |
| Ingress protection | IP54 |
| Communication | Infrared port, RS-485, optional radio frequency (RF) |
| Dimensions | 169 mm x 112 mm x 50 mm |
| Connection type | BS (LNNL), symmetrical |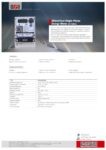 Fill the form and get this beautiful PDF link instantly to your email-inbox.
Title: CL710N21_V2_EN
file size: 153.92 KB
published: 16 Jun, 2023