Tuesday, July 26, 2022.
Manufacturing base expansion
As it revealed in its domestic market, it was expected that CLOU would further expand its construction area of manufacturing base of energy storage in Southeastern China's Yichun City.
The Yichun manufacturing base of energy storage includes phase I and phase II construction, respectively.
During the phase I, CLOU built 110 Chinese Mu (18 acres) floor area that provides 3 GWh production capacity, where now all production lines there are occupied because of surging orders from home and abroad.
Therefore, CLOU plans to escalate the base by the phase II construction of 100 Chinese Mu (about 16.47 acres) to add more 5 GWh production capacity.
The total expected production capacity is 8 GWh per year, which will meet the needs of rocketing orders from domestic and international markets.
New projects in America
Recently, CLOU signed a Letter of Intent re Purchase and Sale of Energy Storage Equipment with an American customer.
According to the Letter, CLOU will provide no less than 450 MWh battery energy storage containers and 600 MW power conversion system (PCS) to the customer.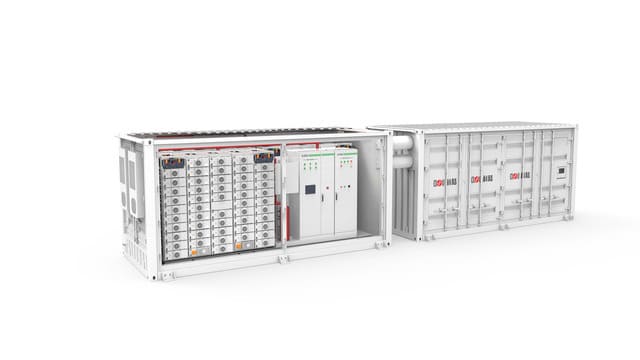 Compliant to UL 9540 and IEE 1547 standards, the products use CLOU's new generation technology of energy storage system, specially designed for business and industrial scenarios.
The cooperative company is a famous energy storage technology provider, as well as a system assembly provider, having implemented 3 GWh energy storage projects worldwide.
It supplies public energy storage projects around the world that are generated together by traditional and renewable energy.
This agreement further deepens the two sides' cooperation in the new energy industry.
CLOU has succeeded in fulfilling needs of various energy storage stations of the company with excellent, in-time delivery and rapid, efficient response, winning commendations over and over again.
Conclusion
Through the cooperation, the two sides will fully integrate their resources and perform their advantages to jointly make new achievements in the aspect of business and industrial scenarios of energy storage.
Editor's note: This article was originally published in July 2022 and has been updated for comprehensiveness.