On July 3, "Tsinghua Carbon Neutrality Forum, Road to Carbon Neutrality" was held in Shenzhen CLOU Building.
It was jointly organized by Tsinghua University Institute of Energy, Environment and Economy and Tsinghua University SIGS-IMR Carbon Neutrality Research Center under the support by the World Alliance for Low Carbon Cities (WA LCC). Tsinghua is one of the two most famous universities in China.
It was held by Tsinghua Shenzhen International Graduate School (TS IGS) and Shenzhen CLOU Electronics Technology Co., Ltd (CLOU). TS IGS is a branch of Tsinghua University in Shenzhen.
Over fifty people took part in the forum. They are academicians of Chinese Academy of Engineering, academicians of Chinese Academy of Science, foreign academicians of Australian National Academy of Engineering, Tsinghua University professors and other scholars, leading entrepreneurs and investment representatives.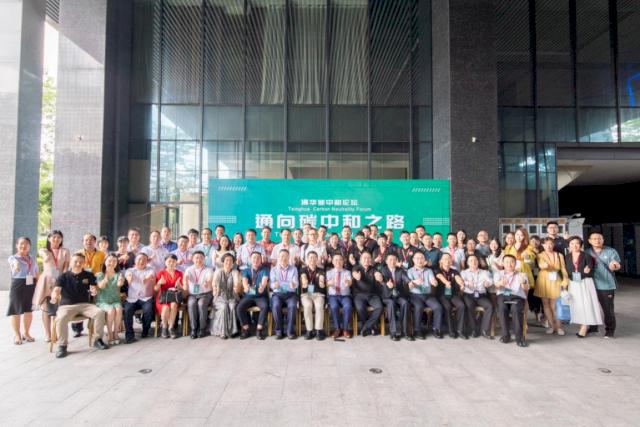 CLOU president delivered an opening address.
CLOU has an advantage in the whole production chain for smart grid, new energy, energy storage, charging piles and integrated energy services.
Shenzhen Capital Holdings Co., Ltd, a state-own company, holds the biggest stock right of CLOU now.
As a council member of WA LCC, CLOU has spread the concept of green and low carbon all the time, and dedicated to provide overall technologies and product solutions for smart grid, new energy application and integrated energy service.
And the president said that the whole industry should cooperate together and work with schools and Research & Development institutes to realize the goal of carbon peak and carbon neutrality.
Editor's note: This article was originally published in July 2021 and has been updated for comprehensiveness.