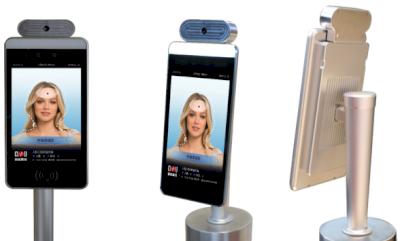 The face recognition system CL2055 has an integrated body temperature scanner. It's suitable for offices, automatic gates, hotels or where ever entrance control with body temperature measurement is needed.
Functions
Real-time thermal imaging body temperature monitoring including recognition with face mask.
The body temperature measurement accuracy is ± 0.3°.
The measurement distance is between 0.5 m and 0.8 m.
Single person recognition rate is less than one second.
Night- and day mode
Support for RS-232, TCP/IP and various other interfaces
Cloud- and local storage support
Cloud platform device supports simultaneous storage of 50,000 face photos (average 400 kB) and can keep 1 million recognition records. The last 20,000 live snapshots are also stored.
The local area network device supports simultaneous storage of 20,000 face photos (photos are calculated based on 100 kB) and 1 million recognition records (including the latest 10,000 live snapshot photos)
The effective hit rate of a face poll is 99.9 %.
The accuracy rate of single person face photo with ID card comparison is > 99 %
The screen display content and the recognition distance can be configured
Specifications
item
data
Screen size
8-inch, full-view IPS LCD screen
Resolution
1280 px x 800 px
Device CPU
4 core RK3399
Interfaces
2.4G WiFi, Bluetooth, USB 2.0, RS-232, Wiegand, 4G module, card reader
Ingress protection
waterproof with canopy for outdoor use,
dustproof
Power supply
12 V, DC
Operating temperature
-10°C to +60°C
Power consumption
max. 5 W
Weight
1.5 kg
Dimensions
234 mm x 125 mm x 25 mm
Management Platform
The CLOU CL2055 management platform is scalable. It consists of various modules.
Personal management
Device management
Access control management
Record query
Visitor management
User management
Real time events
Statistics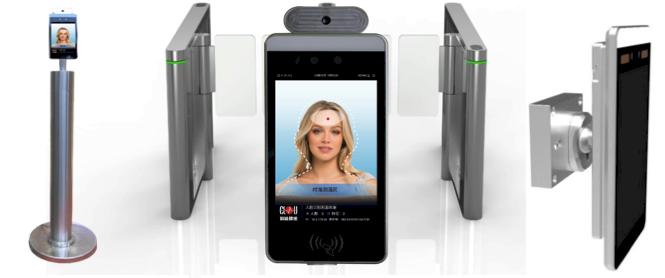 The device CL2055 can be mounted stand-alone, at a gate or wall mounted.
This product was invented by CLOU and for CLOU due to the epidemics to have a reliable and simplified entrance process. It's ready to market since March 2020.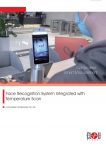 Fill the form and get this beautiful PDF link instantly to your email-inbox.
Title: CL2055_V1_EN
file size: 1.04 MB
published: 01 Jun, 2020