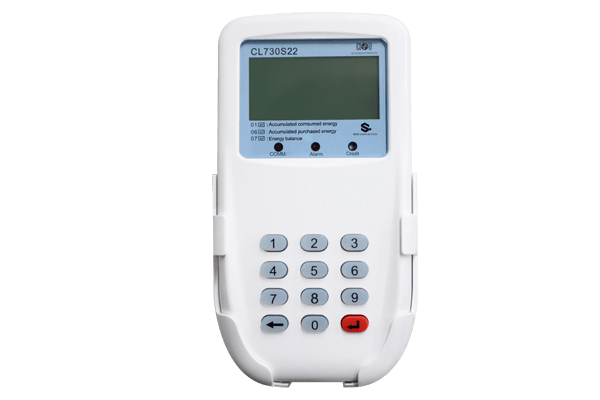 The user interface unit (UIU) is a device for remote access to STS payment meters.
If meters are mounted in a box or on a pole they can not be accessed for token input. In this case a UIU is necessary for STS operations.
Beside of token transmission the UIU provides various information about meter status and consumption.
Depending on the meter vendor a UIU is also named as CIU (customer interface unit). The basic functions are the same.
item
parameter
Model
The model type follows the meter type. It's indicated above the display.
Example: CL710K11B
Mains power supply
220 V to 240 V
Backup power supply
4 x 1.5 V AAA battery
Communication interface
RS-485, wired connection/radio frequency (RF)/power line communication (G3 PLC), the interface is depending on the order
Ingress protection
IP 51
Operating temperature
-25 °C to +70 °C
LCD display
LCD size: 57 mm x 23 mm
Digit size: 10 mm x 5 mm
Backlight on activation
Dimensions
144 mm x 80 mm x 42 mm
Mounting
wall mounted, with fixing cradle
---
Fill the form and get reply for this product to your email-inbox.
Editor's note: This article was originally published in March 2020 and has been updated for comprehensiveness.