Good moring, sunshine! Tina Reynolds, your trusty Technical Journalist at CLOU, is here to take you on a solar-powered adventure. Imagine the sun as our very own celestial rockstar, serenading us with its radiant light and providing us with a renewable source of power. So grab your virtual sunglasses and get ready for a melodic journey into the world of solar energy!
Did you know that for the longest time, people believed that the Earth was the center of the universe? But thanks to the brilliant astronomer Johannes Kepler, we now know that the Earth revolves around the sun, not the other way around. Speaking of the sun's movement, here's a fascinating tidbit: the Earth rotates at an average speed of approximately 1670 kilometers per hour at the equator. As you move towards the poles, this rotational speed gradually decreases. So, if you want to witness a sunset that seems to last forever, hop on a plane from China to Europe in the late afternoon. You'll be treated to a mesmerizing display of the sun bidding farewell to the day. Isn't that incredible?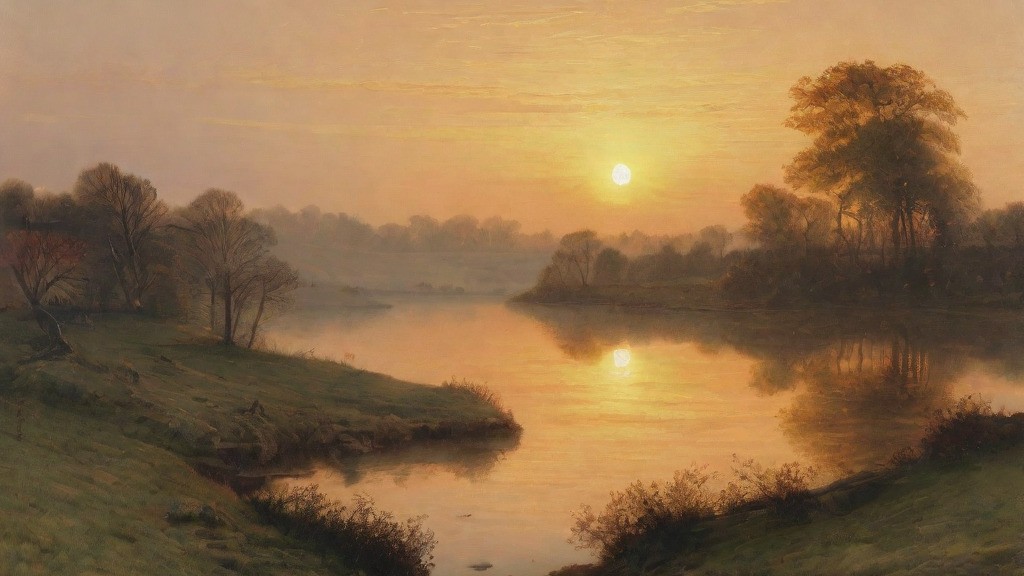 Now, let's dive into the remarkable power of solar energy and its potential to transform our lives. When it comes to renewable energy sources, few can match the power and potential of solar energy. The sun, our very own celestial powerhouse, radiates an abundant supply of clean and renewable energy that can be harnessed to power our homes, businesses, and even entire cities. Solar energy offers a multitude of benefits, from reducing our carbon footprint to providing energy independence and long-term cost savings. As we strive towards a more sustainable future, it's essential to explore the remarkable potential of solar energy and the transformative impact it can have on our lives.
At the heart of solar energy lies the technology of photovoltaic (PV) systems. These ingenious systems convert sunlight directly into electricity through the use of solar panels. Made up of interconnected solar cells, these panels absorb the sun's rays and release electrons, generating a flow of electricity. PV systems have become increasingly efficient and affordable over the years, making solar energy a viable option for both residential and commercial applications.
But solar energy isn't just about photovoltaic systems. There's also solar thermal energy, which harnesses the sun's heat to generate electricity or provide heating for various applications. This technology utilizes solar collectors to absorb the sun's thermal energy, which is then used to heat fluids or produce steam. The steam can drive turbines to generate electricity or provide heating for industrial processes, water heating, and space heating in residential and commercial buildings. Solar thermal energy has immense potential, especially in regions with ample sunlight, offering a sustainable and cost-effective alternative to traditional heating methods.
One of the most significant advantages of solar energy is its minimal impact on the environment. Unlike fossil fuel-based energy sources, solar power produces zero greenhouse gas emissions during operation. By reducing our reliance on fossil fuels, we can mitigate the harmful effects of air pollution, combat climate change, and preserve our natural resources. Solar energy also helps conserve water, as it requires significantly less water for operation compared to traditional power generation methods. Embracing solar energy is not just a step towards a greener future, but also a way to safeguard the planet for generations to come.
Now, let's talk economics. Solar energy offers compelling economic advantages. As technology advances and economies of scale come into play, the cost of solar panels and associated equipment continues to decline. This affordability, coupled with various financial incentives and government support, has made solar energy an attractive investment for individuals, businesses, and governments alike. Moreover, solar energy systems can generate electricity at a predictable and stable cost, shielding consumers from the volatility of fossil fuel prices. By embracing solar energy, we can not only reduce our energy bills but also foster job creation and stimulate economic growth in the renewable energy sector.
But like any technology, solar energy does have its challenges. One of the main drawbacks is the intermittent nature of sunlight. Solar power production is directly dependent on the availability of sunlight, which means that energy generation can fluctuate throughout the day and seasonally. This intermittency can pose challenges for grid stability and reliability, especially during periods of high electricity demand or when weather conditions are unfavorable for solar power generation.
To overcome these challenges, decentralized energy storage systems can play a crucial role. By storing excess solar energy during times of high production and releasing it when demand is high or sunlight is scarce, energy storage systems ensure a more reliable and stable power supply. Battery storage technology, such as lithium-ion batteries, has seen significant advancements in recent years, making it a viable option for storing solar energy. These batteries can be integrated with solar PV systems, allowing for a more seamless and efficient utilization of solar power. Additionally, other storage technologies like pumped hydro storage and compressed air energy storage can also contribute to a more reliable and resilient solar energy infrastructure.
By combining solar energy with decentralized energy storage systems, we can overcome the challenges of intermittency and create a more robust and sustainable energy ecosystem. It's an exciting time for solar energy!
Takeaway
Solar energy offers an abundant and renewable source of power that can transform our lives and contribute to a more sustainable future. With advancements in technology and decreasing costs, solar energy has become an attractive investment, offering economic benefits while minimizing environmental impact. To overcome the intermittent nature of sunlight, decentralized energy storage systems play a crucial role in ensuring a reliable and stable power supply. Embracing solar energy and leveraging energy storage technologies can pave the way for a brighter and greener future.
If you have any inquiries or need further information about decentralized energy storage, please do not hesitate to reach out to us. We are here to assist you and welcome your valuable thoughts and comments.
Until then, keep shining bright like a solar panel on a sunny day!