The world has become increasingly reliant on electricity in recent decades. Our homes, businesses, schools, and hospitals all rely on electricity to function. Despite accounting for a small portion of global energy output, the electric grid is critical to our way of life. The grid not only provides the power we need to run our lives and economies, but it also serves as a platform for businesses to generate revenue.
A significant portion of this yield is used to update and expand the country's grid infrastructure. However, there are several factors that are unnecessarily raising utility costs and, as a result, user costs.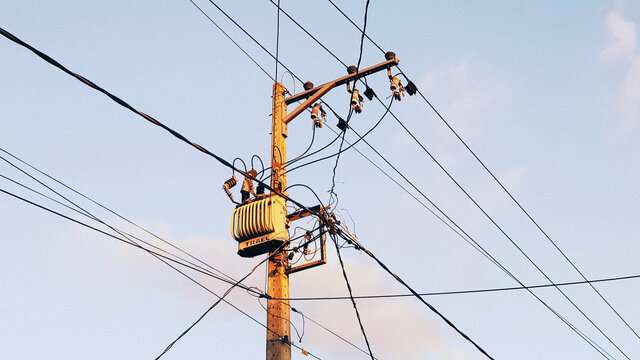 Cable and components theft
Cable theft is a kind of organized crime that has directly affected businesses, communities, and the economy. It has an impact on the electricity, telecommunications, and transportation sectors, and power companies spend a significant amount of money each year replacing stolen cables and restoring vandalized infrastructure as a result of cable theft.
The main cause of cable theft is the high demand for copper, a material that was essential to the industrialization of the world. Copper continues to be a crucial part of infrastructure for many industries, even if its uses have evolved and technology infrastructure has advanced. Due to copper's high value as a commodity, there is unavoidably a black market for this metal.
Some power companies say that cables are stolen faster than they are replaced.
In various regions, even complete transformers and electricity poles are reported to be stolen.
Theft of Oil from Transformers
Removing oil from a transformer can severely damage it due to overheating, resulting in power outages as well as a fire hazard. Nevertheless, the number of reported cases is growing. Between January 2019 and September 2020, the Indian power distribution company BSES lost 88 m3 of oil from 120 transformers.
Theft of Electrical Energy
The illegal act of stealing electricity is known as electricity theft. As long as electricity has been distributed, electricity theft exists. There are several ways to steal electricity, from simple ones like simply connecting to a power line to more complex ones like manipulating electrical meters. The majority of electricity theft occurs in poorer regions, where insufficient and unstable power grids are present. With rapidly increasing unit costs, the developed countries are also impacted.
Conclusion
In addition to higher government subsidies and increased rates for paying customers, these issues also put the public's safety in danger in some regions with risky illegal power hookups. High non-technical losses are a threat to the financial strength of the electric utilities in many countries.
We, as energy services provider, have the competence and solutions to reduce the theft of electrical energy and other non-technical losses.
Thank you for reading. Please share your thoughts with us in the comments below, or contact us if you have specific questions.
Editor's note: This article was originally published in August 2022 and has been updated for comprehensiveness.