On October 4, 2021, Facebook together with WhatsApp and Instagram haven't been accessible for 6 hours. Facebook is a social network where member share messages with online friends. It includes also a marketplace for small business.
Theoretical calculations come to a loss of 60 million US$.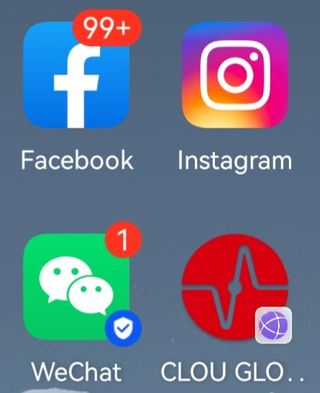 What happened?
The information policy of Facebook wasn't very helpful. They claimed a wrong server configuration as reason.
External experts assumed that the outage was the result of DNS failure. DNS, in short for Domain Name System, is like a phone book for websites.
Anyway, the services haven't been available.
Server Maintenance is necessary
While Facebook has millions of active users, we are dealing with around 300 visitors per day on CLOUGLOBAL. So we are not heavily impacted in case of downtime.


During the Facebook outage, we had to suffer from two minutes. Sorry for that.
Our regular server maintenance is automized and is done twice a day.
It includes
Image and file backups to an autonomous server
redundant database updates
spam blocklist update and scan
check for unauthorized file changes
malware scan
vulnerability scan
editor audit
firewall update
server tools updates
Still, when the server is not reachable, it's not in our hands because we need to rely on an external service.
What about AMI Systems?
The server part of Advanced Metering Infrastructure implementations is a key element for successful operations. It needs to receive much more attention than a simple website. Our AMI server team has a bunch of scalable solutions to assure availability and data security. Ask us for your tailor-made data acquisition solution.
Thank you for reading, stay safe and leave a comment in case you are online.
Editor's note: This article was originally published in October 2021 and has been updated for comprehensiveness.