Maybe you have read last week about our activities in terms of corona-virus prevention. Now the CLOU Face Recognition System with integrated thermal scan is deployed in our building.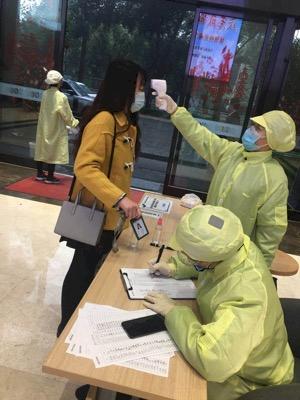 Since we started to work after Chinese New Year Holidays all staff had to be registered together with body temperature.
The idea itself is good. It's easy possible to trace back for infection and possible contact persons.
The records have been done manually with a lot of people involved.
Our management has instructed the R&D department to come out with an automated solution. We are CLOU, so the product was finished in 20 days.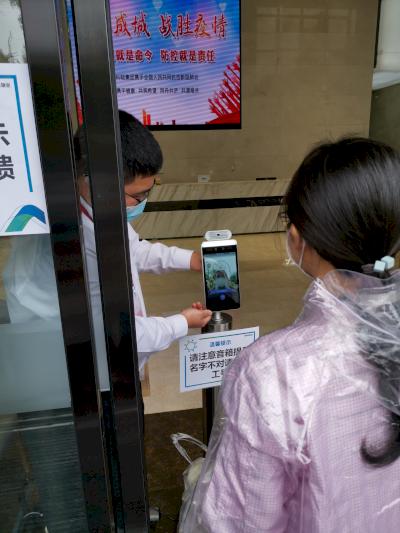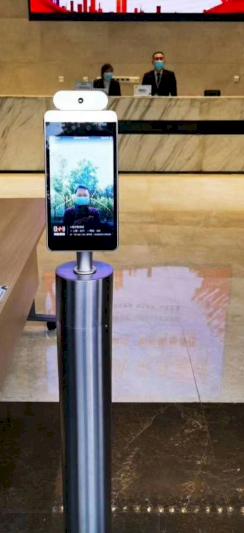 The field trial started 3 days ago with some set-up adjustments.
The device itself works hassle-free. It recognizes the staff from a distance of 50 cm within one second.
As all people are wearing masks and some even hats the biometrical measurements have to be very accurate.
The body temperature measurement accuracy is within +/- 0.2 °C.
The device has a three colour LED bar and three acoustic signals.
RED means body temperature above 37.3°C.
GREEN means PASS
WHITE is default state for scanning.
If a person is not recognized within 2 seconds, a additional alarm beep is coming up.
All information is collected in a common database. Our AMI-group contributed for the data processing.
As we have all related interfaces the next step is to combine the system with automatic gate control and clocking-in/out.
The face recognition system is monitored by the regular reception staff. No additional training was needed. It increases our efficiency not only on Wednesdays :)
It was quite interesting to create a new product far away from energy metering within that short time.
We have a huge potential.
Thank you for reading.
Editor's note: This article was originally published in March 2020 and has been updated for comprehensiveness.