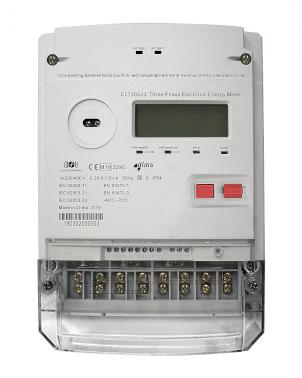 The CL730S23 CT is a static three-phase revenue meter designed for industrial applications together with current instrument transformer connection.
The communication module is exchangeable, supporting power-line carrier (PLC), radio frequency (RF) and 2G/3G/4G. The communication with the meter is DLMS compliant.
The meter CL730S23 CT can be used with or without communication module.
| | |
| --- | --- |
| | EN 50470-3 |
| | IEC 62053-22 |
| | IEC 62053-23 |
| | CE MID approved |
| | G3-PLC approved |
| | DLMS compliant |
Functions
Active energy measurement
Reactive energy measurement
Apparent energy measurement
Real time clock
Multi tariff (TOU, TOD, Step tariff)
Replaceable battery
Pre/Postpaid mode switchable
Alarm notification (Push)
AMI ready
potential-free contact for contactor disconnection
Tamper protection
Terminal cover open detection
Face cover open detection
Magnetic tamper
Event logging
Disconnect on tamper
Item
Parameter
Nominal voltage (Un)
3 x 57.7/100 V to 3 x 240/415 V
Voltage range for operation
0.9 Un to 1.2 Un
Nominal frequency
50 Hz, 60 Hz
Nominal current (In)
1 A, 5 A
Maximum current
3 x 1 (5) A, 3 x 5 (6) A, 3 x 1 (10) A
Display
LCD
Operating temperature
-25 °C to +70 °C
Humidity
< 95 %
Accuracy class
Active energy class 0.5 S
Reactive energy class 2
Ingress protection
IP54
Communication
Infrared port, RS-485, optional exchangeable modules for PLC, RF, and GPRS/3G/4G
Dimensions
232 mm x 164 mm x 74 mm
Connection type
DIN 43857 (LLLLLLNN)
---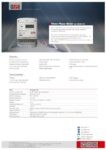 Fill the form and get this beautiful PDF link instantly to your email-inbox.
Title: CL730S23-CT_V3_EN
file size: 160.99 KB
published: 16 Jun, 2023