Electrical energy meters are usually equipped with an optical interface. It's called optical port, infrared port, IR port or FLAG port. (The port according to ANSI standard C12.18 is mainly used in North America and not covered here.)
Early developments for the optical port have been made by Ferrantis and Landis And Gyr. The older engineers are still talking about FLAG probes for reading the meter by optical interface.
The FLAG development was leading to the IEC1107. In the year 2002 the IEC1107 was renamed to IEC62056-21.
The optical port is for local communication with energy meters. With suitable software and an optical communication head you can access to the meter for reading and writing certain parameters. Nevertheless there are several security measures involved.
In some countries an additional requirement was coming up to seal the optical port. With an AMI system there is no real advantage, because the communication with optical port can be seen in the log-files. For meter installations without AMI there is a certain degree of additional protection. Actually you as utility engineer will only see the manipulation when you are visiting the meter at customer site.
Our K20 and K23 meter series have an optional possibility to seal the port. It works like shown in the animation below (best view on desktop PC)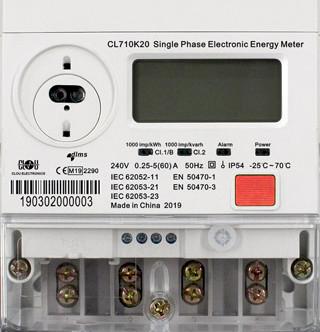 We have a variety of different sealing methods. If security is one of your main concerns you should consider to use numbered seals or seals with an RFID tag.
When you are doing regular on-site tests for energy meters you can include the sealing of the optical port in your testing workflow. Our onsite tester RS350 has the possibility to define various schemes for sealing.
Thank you for reading.
Editor's note: This article was originally published in December 2019 and has been updated for comprehensiveness.