In some regions, the cost for electrical energy is rapidly rising. The reasons behind are various, but the end user is suffering.
Nowadays, the internet is full of more or less serious recommendations to save energy. We are here not contributing.
Still, everyone can decide himself, which home appliance is important and which one is nice to have. Actually, almost everyone. For car charging in UK are already limitations. I hope, that this concept is not evolving to other home devices.
My favourite metering quote:
Measurement is the first step that leads to control and eventually to improvement. If you can't measure something, you can't understand it. If you can't understand it, you can't control it. If you can't control it, you can't improve it.

James Harrington
Since our core business is metering and measurement, our CLOU energy meters can contribute with data. Very typical for utilities is the collection of load profiles. These can be for example the energy consumption over a certain period of time. Most common is the LZ96 profile, where the meter makes a collection of parameters every 15 minutes. For the billed consumption important are the kWh records. If the user is additionally billed for maximum demand, he should also monitor the kW or kVA records to improve the load factor.
This can practically only be done with an AMI-system (advanced metering infrastructure). I learned recently that some utilities are not sharing the daily profile with the end user.
Anyway, a really helpful tool is a little application to show each user his individual consumption. This offers the possibility for improvement by detecting unused consumers, changing the consumption behaviour and shifting certain operations to a lower tariff.
The web based tool is an add-on for AMI systems and intentionally kept simple to show the most important profile information only. The meter data are uploaded every day after midnight, means in the morning the data of yesterday are available.
User Data Simulation
To give you a better idea, we have integrated the application in Demo-mode in this website.
All data are generated artificial and are changing when you reload the page. The annual consumption is based on a 4-person household (Central Europe) and the cost per kWh is fixed on 30 cent. You can see it in full-screen on desktop or scan the code for the mobile version.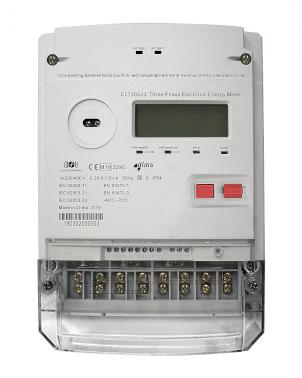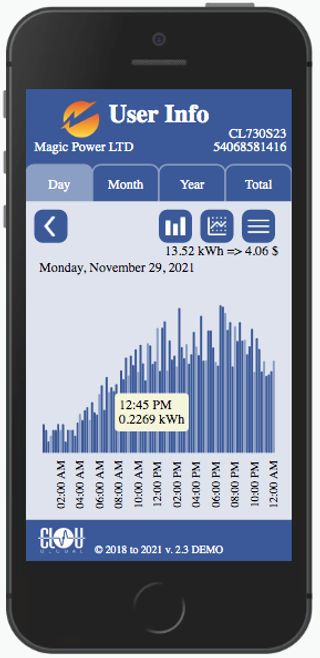 Thank you for reading and keep an eye on your profile.
Editor's note: This article was originally published in November 2021 and has been updated for comprehensiveness.